Match Date: 19 October 2013 (local time)
Venue: Stadio Giuseppe Meazza
Playing in their own ground, no club can stop AC Milan from scoring big.
AC Milan
The Rossoneris continue to struggle as they suffered their 3rd defeat in the hands of incumbent champion, Juventus.
Massimiliano Allegri and his men are having problems with consistency. The club cannot seem to find the perfect player combination and the best formation. The scenario becomes even worse with the club's series of injuries and suspension. Stephan El Shaarawy, Kaká and Valter Birsa missed out the Juve encounter. Moreover, Mario Balotelli served as suspension after a clash with the referee. It is still undetermined if the above-mentioned injured players are already on their 100% during the Udinese encounter.
Currently, the Rossoneri's form barely lives up to expectations. The club can only boast of 2 victories out of its last 7 matches. The other 2 ended in a draw, while the remaining 3 were bitter losses.
Pressured and pushed to their limits, the match against Udinese is crucial. Claiming a victory serves as their best option to ensure their rise into the ranking and at the same time, keep the momentum to help them survive in the Champions League.
Udinese
Fresh from a victory against Cagliari, Udinese seeks to collect more wins and climb a notch higher than in the league.
Amidst Cagliari's aggressive rally, Danilo and Antonio de Natale stepped up to snatch the most coveted win. To date, the club occupies the 8th spot. However, their form is a little less than satisfactory. Although they scored added points during their last encounter, this is just their 3rd victory in the season. Out of its last 7 matches, the number of wins that it has as well as the number of losses are tied at 3 while 1 of them ended in a draw.
Football betting tip: AC Milan 2-1 Udinese
Despite AC Milan's struggles, the club is still, in a much better position to win the match. The club will most probably capitalize on their home court advantage. To note, they won 14 out of their 15 home matches. However, they cannot be too complacent as Udinese is also determined to fight tooth and nail.
Sign up with Unibet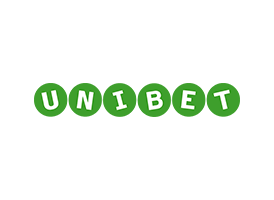 Best Free Bet Offers - Provided by ukbettips.co.uk