One of the most important skills for any gambler is managing your bankroll. It makes no difference on what you are gambling on, be it black jack, the horses or Mixed Martial Arts.
The term bankroll refers to the amount of money a gambler has to wager. Just like you manage your bank account to avoid financial ruin, you have to manage your bankroll to avoid "gamblers ruin."
Gamblers ruin means that a gambler has spent income and often borrowed money and they can not afford to gamble anymore. Now you may be wondering how anyone can fall into gamblers ruin? People should know when to call it quits, right? Well have you ever been on a winning streak? The feeling of bliss when you think you can't loose. You even win when you bet on the underdog. You even bet on an outside chance just to push your luck. Or maybe the opposite occurs and you are on a losing streak. You think that you can recover your loses no matter what the odds are and ending digging yourself deeper and deeper into a hole.
The concept of a winning streak or losing streak is called standard deviation. It is the understanding that every individual occurrence can have an unexpected outcome. No matter what the probability was. So when some people go from a "winning streak" to a "losing streak" they don't want to stop. The concept of standard deviation happens to everyone. It's just some people are better prepared for it and can identify it.
If you are a long term gambler, you know that you are not going to win every time. You have to be prepared for the unexpected loss or upset. It has happened numerous times in sports history and you have to be prepared otherwise you can fall into gamblers ruin.
To prepare yourself to avoid ruin there are a few precautions you can take. The first and probably most important thing to remember is to place bets according to your bankroll. By betting on fights according to your bankroll instead of the probable outcome of the fight, you are preparing for the unexpected. Remember it is about the big picture not the short term. You have to take into account standard deviation. No matter what everyone expects the outcome to be, the opposite can happen. If you have your entire bankroll or even 50% of it tied up into one fight you have once again forgotten everything that you have learned thus far. In a Mixed Martial Arts fight there are only 2 possible results, and upsets occur frequently.
Remember that managing your bankroll is just like managing your bank account. Budget for the fights and only bet according to your bankroll not according to the probability of the outcome. There is always that chance that you may have big wins once or twice. However it is more likely that you will lose your entire bankroll in a short period. You may experience a few set backs on the way, but with a little planning and effort, you can have fun and even win a few dollars betting on MMA.
Sign up with Unibet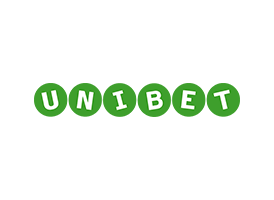 Best Free Bet Offers - Provided by ukbettips.co.uk