Having discovered the fortunes of laying some 4 years ago, I wanted to pass some of my best lay tips on to you
The Power of the Sprint lay.
At the start of a 5 & 6 Furlong dash, and in 7 furlong races, the dash to the line starts where every race starts - the stalls. As these sprinters fly out of the traps, the bee-line for the best position is sought.
Often it can be a hostile barging match with the favorite sometimes getting the worst of it.
As these powerful sprinters go hurtling down the track, you can often see betting shop punters tearing their tickets up as early as the 4 or 5 furlong pole as their runner is hopelessly outpaced or totally unbalanced in the early stages..
To say these races were somewhat hectic would be a somewhat understatement, of course, these races offer many opportunities to the shrewd layer.
Looking at a horses previous form, in a similar race can throw up many clues as to how it may perform in today's race
1) Does it often leave the stalls late or is it fast away?
2) Has it raced on this track before?
3) Has it raced on this surface before
4) Has it raced left handed/right handed before?
5) Does it have a favorable draw?
6) Is it younger or older than other fancied horses?
7) How much weight is it carrying more or less than other fancied horses
8) Is it Male or Female?
9) Is it a winner over the distance?
You get the idea, obviously we are looking for a horse where on previous occasions it may not have had a straightforward run, i.e is it a bit slower than others out of the stalls, what does it do at the finish, does it run on or does it seem to not have much of a cruising speed, does it try at the finish to get it's head in front or does it hold it's head carriage up and flash it's tail, (check the video form) does the form indicate it may be a not straightforward ride.
My perfect lay bet in a sprint would be a combination (not necessarily all of these factors) of the above - perhaps with a horse or filly that hasn't run in 2 or 3 weeks, carrying a fair bit of weight considering it may not have achieved much in the past, badly drawn and not the quickest beast out of the traps - not a course & distance winner.
Sign up with Unibet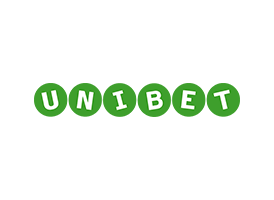 Best Free Bet Offers - Provided by ukbettips.co.uk
FOOTBALL TIPS