There probably isn't a person on earth who doesn't like blackjack. Simple, exciting, it is the best of the best. And with movies and books romanticising the game, it has gained in popularity in the last years.
If you're coming late to the game, the whole idea is to create a hand that equals 21. You are playing against the dealer, so he or she is trying to get 21 as well. More than 21 and you bust, or lose, so don't do that. Blackjack rests on a lot of luck, but skilful knowledge as well. It is vital to know when to hold your cards and when to get dealt another. The rules are the same whether you're playing blackjack online, in a friend's apartment or in the fanciest casino.
All the cards are equal to their face value, except face cards, which are equal to 10, and aces, which can be played for a one or an 11. That means getting a face card and an ace equals 21, but this configuration also makes blackjack.  Now that you have the basics, there are all kinds of tips that will help make you a skilful player.
Here are some of the top tips for playing blackjack:
Play Blackjack at online casinos:
First, it is convenient. Second, most online casinos have a bunch of information and FAQs, player guides, etc. to help give you the basics. Read them (actually, this could be its own tip, and an important one)! Third, make use of the bonuses that many online casinos offer.
Stand your ground:
If you get dealt a 17, stand. This is not the time to ask for another card.
When to split:
Split 2 8s –
If you have two 8s in your hand, then no matter what cards the dealer is showing, split your 8s into two different hands.
When not to split:
Don't split 2 10s –
While it may be tempting to try to create two hands with a 10 in each, a total of 20 is not a bad hand, and if you get it, stand. Sure it isn't 21, but chances are good you will beat the dealer with a hand equalling 20. Our advice, then, is to leave a hand of 20 alone.
Don't split 2 5s–
Should you be dealt two 5s, (equalling 10) it makes sense to double down. Ask the dealer for only one more card.
Now that you know some of the best tips of playing blackjack, it is time to get started. You can bet on this blackjack game at one of the top online casinos and try out your new skills.
Sign up with Unibet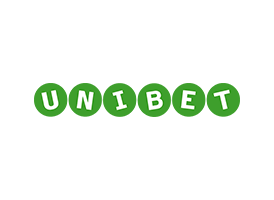 Best Free Bet Offers - Provided by ukbettips.co.uk