Formula One, abbreviated to F1, and also known as Grand Prix racing, is the highest class of auto racing defined by the Fédération Internationale de l'Automobile (FIA), motor sport's world governing body.
The "formula" in the name is a set of rules which all participants and cars must meet.

The F1 world championship season consists of a series of races, known as Grands Prix, held usually on purpose-built circuits, and in a few cases on closed city streets. The results of each race are combined to determine two annual World Championships, one for drivers and one for constructors.

Formula 1 races are massive television events, with millions of people watching each race in 200 countries.

Formula 1 races are massive television events, with millions of people watching each race in 200 countries.

The cars race at high speeds, often greater than 320 km/h (200 mph) and are capable of pulling up to 6 g in some corners.

The performance of the cars is highly dependent on electronics, aerodynamics, suspension and tires. The formula has seen many evolutions and changes through the history of the sport.

Europe is Formula 1's traditional center and remains its leading market. However, Grands Prix are held all over the world and, with new races in Bahrain, China, Malaysia, Turkey and the United States since 1999, its scope continues to expand with India being a possible venue in 2009.

Of the 17 races in 2007, 9 are outside Europe. As the world's most expensive sport, its economic effect is significant, and its financial and political battles are widely observed.

Its high profile and popularity makes it an obvious merchandising environment, which leads to very high investments from sponsors, translating into extremely high budgets for the constructor teams.

In recent years several teams have gone bankrupt or been bought out by other companies.

Formula 1 racing is regulated by the FIA. Formula One's commercial rights are vested in the Formula One Group.
Sports Car Racing
In sports car racing, production versions of sports cars and purpose-built prototype cars compete with each other on closed circuits.
The races are often conducted over long distances, at least 1000 km, and cars are driven by teams of two or three drivers (and sometimes more in the US), switching every now and then.
Due to the performance difference between production based sports cars and sports racing prototypes, one race usually involves many racing classes.
In the US the American Le Mans Series was organized in 1999, featuring GT, GTS, and two prototype classes, LMP1 (Le Mans Prototype 1) and LMP2. Manufacturers such as Audi and Acura/Honda field or support entries in the Prototype class.
Another series based on Le Mans began in 2004, the Le Mans Endurance Series, which included four 1000 km races at tracks in Europe.
A competing body, Grand-Am, which began in 2000, sanctions its own endurance series the Rolex Sports Car Series.
Famous sports car races include the 24 Hours of Le Mans, the 24 Hours of Daytona and the 12 Hours of Sebring.
Sign up with Unibet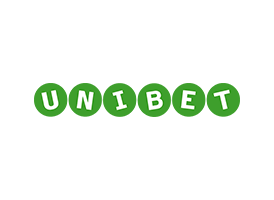 Best Free Bet Offers - Provided by ukbettips.co.uk