Baseball Bets - Bet on Baseball
A baseball bet is done by laying or taking money odds. It is based primarily on moneylines, and with its relative simplicity, betting on baseball offers some of the easiest money to be made in sportsbooks. The minus (-) indicates the favorite; the plus (+) indicates the underdog. On money odds whenever there is a minus (-), you lay that amount to win a dollar; where there is a plus (+) you get that amount for every dollar beted.
For example [Dodgers +1.50] [Phillies -1.60] you must lay €160 to win €100 or €16 to win €10 on the Phillies. You must lay €100 to win €150 or €10 to win €15 on the Dodgers.
Placing a baseball bet is a bit different than in other sports. While the payoffs can be just as rewarding, it's vital to understand the different kinds of bets available.
Bet on your favorite Baseball Team now!
Kinds of Baseball Bets
Moneyline & Totals
Moneyline betting is betting on the contest based on a given price rather than a point spread. The team one has beted on just has to win the game. On an over/under (totals) bet, the total runs of the game by both teams combined, extra innings included, must fall over or underthe side selected.
Moneylines are typically offered on all MLB and College World Series games. These bets are usually accepted in the following manner:
» Action - team against team, regardless of the starting pitcher.

» Listed Pitchers (both specified pitchers) - For betting purposes, each team's starting pitchers are expressly specified. This is known as "listing". Baseball bets are accepted based on the listed pitchers. In the event of a pitching change prior to the game, all bets on a team are considered "No Action". All bets will be refunded to the bettor's account.
Run Lines
Run Line Betting is betting on the contest based on a point spread and a moneyline combined. The team beted on must win by the point spread.
When betting on total runs or run lines, the game must go the regulation 9 innings or 8.5 innings if the home team is leading, otherwise it will constitute a "No Action" bet and all money will be credited accordingly.
Parlays
Parlays, also known as Multiples or Combos, are a very exciting way for the baseball beter to win potentially large amounts of cash with comparatively lesser risk than other types of baseball bet methods.
A parlay is a bet of 2 or more teams (selections) or propositions in no particular order. All teams beted on in a parlay must win. If there is a tie, it reverts down to the next lowest number for payoff. For 2 team parlays, a tie and win becomes a straight bet payout.
Bet on your favorite Baseball Team now!
Other Baseball Betting Info
MLB matches are usually official after 5 innings of play or 4.5 innings if the home team is leading. If a game is subsequently called or suspended, the winner is determined by the score after the last full inning unless the home team ties the score or takes the lead in the bottom half of the inning in which case the winner will be determined by the score at the time the game is called.
Any and all baseball series bets must usually have all 3 games played by the end of a specified date for the bet to have action. If all 3 games are not played by that specified date, then all bets are "No Action", regardless if one team has 2 wins. All three games must be official as per the bookie's rules on what constitutes an official result.
All baseball props must go the full 9 (8½) innings unless otherwise stated. They also must start the listed pitchers.
Now that you know the basics of Baseball Betting, why don't you put your newly-acquired knowledge to the test? Bet on your favorite Baseball Team now!
Sign up with Unibet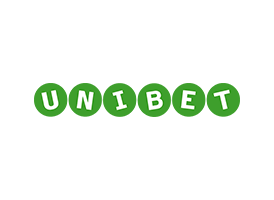 Best Free Bet Offers - Provided by ukbettips.co.uk