The last time Crystal Palace and Tottenham Hotspur battled out in the Premier League was six years ago, with the former winning a 3-0 final tally over the latter.
But since then, both sides have never been into duel, with each one of them playing in different tournaments. 


This August, however, the two sides will have the chance to renew their combat. They would be fighting over the Premier League trophy at the Selhurst Park stadium, with Palace playing as home.
 
Crystal Palace's football façade may quite pale when compared to Tottenham Hotspurs'. As last season's League fifth placers, Spurs will prove to be a tough competition for Palace, with third top scorer and Premier League Player of the Season awardee Gareth Bale further reinforcing the André Villas-Boas-managed side's intimidating gravity. However, the Eagles will not be promoted to England's top-tier football tournament for a bare reason. The side did impressively well in the 2012–13 Football League Championship, flaunting the longest unbeaten run (14 matches) and eventually granted with promotion.
 
Tottenham's recent win over South China 6-0 seemed an easy encounter, ultimately sending them to the third spot in Asia Trophy. Spurs, amid the rain showers that struck the latter stages of the match, made their tourney perpetually one-sided. Jermain Defoe's hat-trick, a South China own goal, Clint Dempsey's finish, and Andros Towsend's late free-kick all substantiated the victory which the Hong Kong players found quite baffling. Gareth Bale hit an injury with his right buttock, thereby preventing him from participating in the combat. Regardless, his colleagues had it in their own hands.
 
Palace is on talent deficit after one of its most esteemed players—and the very reason for their Premier League promotion—transferred to Manchester United. In the second leg of the play off semi-final against Brighton, Wilfried Zaha led the Eagles into the play-off final at Wembley Stadium after scoring two goals in the second half. And in the play-off final itself, Zaha underscored a penalty that was eventually converted to provide his former team a Premier League spot for the 2013–14 season. It would be quite of a challenge for Palace right now to beef up the strength of its army without Zaha. Ian Holloway nevertheless remains optimistic that his men, including Dwight Gayle, will step up their game and possibly surprise opponents when new breakthrough performers emerge from the stock.
Sign up with Unibet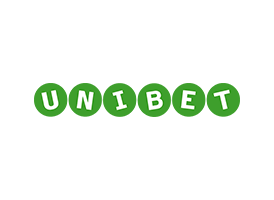 Best Free Bet Offers - Provided by ukbettips.co.uk