Chelsea manager Jose Mourinho has accepted responsibility for his side's shock 2-1 Champions League defeat against FC Basel.
And the 50-year-old has challenged his players to show their 'character' when they return to action in the Premier League against Fulham on Saturday.
Blues owner Roman Abramovich paid a visit to Mourinho's dressing room after their 2-1 upset defeat at Stamford Bridge, greeted by a manager who was content to accept blame for the surprise result.
"I am the manager, I am responsible for everything, especially in the bad moments," Mourinho told Sky Sports.
"In the good moments I want everyone to shine. In the bad moments, I want everyone to keep calm, to keep in the shadow and let me take responsibility for that.
"Of course we are not happy, but to play football in good moments is good fun and is easy for everybody. In the difficult moment is when you see the man, when you see the character, the personality. So let's wait for Fulham and try to clean what we couldn't do today.
"I will wake up at 7am in the morning, I go to Cobham (Chelsea training ground) and try to get three points against Fulham. In the Champions League, we go to Bucharest next and then we have a double fixture against Schalke and we have to get the points we need to make progress in the Champions League because we don't want to be in the Europa League."
Mourinho insisted he did not regret the changes he made to his line-up after he handed a debut to Willian and dropped skipper John Terry to the bench, suggesting he needs to amend his line-up on a regular basis.
"I rotate because I have to," stressed Mourinho. "I kept the structure of the team and the players must feel the responsibility of fighting for positions and to give their best performance. It was not individual performances that cost us this game.
"I'm not in shock. Football is a game, sometimes you win sometimes you lose. You think you will win every game, but the reality is that sometimes you don't win. I'm not happy of course. We have taken a step back in qualification, but we have to assume responsibility. We have five games left and we have to finish in the top two.
"Basel played very well. They defend very well. We had a lot of the ball, but we couldn't create many, many chances.
"We got into good attacking positions, got lots of corners, but we couldn't create chances in the first half. Then Basel equalised at our best moment of the game. Oscar had an amazing shot and we had some other good opportunities and after that, we were punished defensively.
"We are strong at defending corners. Emotionally this is not a very mature team and when you are in a difficult situation, they reacted with some heart, but it was not enough."
Sign up with Unibet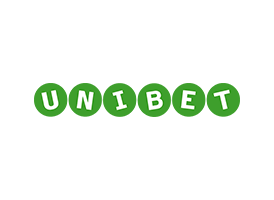 Best Free Bet Offers - Provided by ukbettips.co.uk