Munich - It may only have been a pre-season mini-tournament, but FC Bayern Munich's showing at the Telekom Cup in Mönchengladbach gave the opposition an early warning, should one be needed, that resting on their laurels is the last thing the treble-holders have in mind for the campaign ahead.
Nine goals for and just one against in hour-long encounters with Hamburger SV (4-0) and, in the final, hosts Borussia Mönchengladbach (5-1), demonstrated that after less than a month of preparations, Bayern are already looking ominously sharp under new head coach Pep Guardiola.
Kroos and Lahm paired up
Inevitably, far more than the results themselves, the interest of pundits and fans alike at this stage is centred on the system and tactics being tried out by the former FC Barcelona master strategist. Guardiola's one must-have acquisition, Thiago Alcantara, impressed in both matches as the lone holding midfielder, bagging his first goal for Bayern in the final for good measure. Every bit as tantalising, meanwhile, was the deployment of Philipp Lahm against Gladbach and Toni Kroos in both games in the central attacking midfield roles. 
Kroos, who missed the end of last season, UEFA Champions League and DFB Cup finals included, due to injury, faces even more competition for a midfield berth with Thiago also on board in Munich now. Far from being fazed by the prospect, however, the 23-year-old Germany international is, as he told the press after Saturday's win against Hamburg, looking forward to "hopefully another long season with a lot of games, where everyone'll be needed."
Variations on a theme
Asked about the changes being implemented by the Guardiola, he said that for the Telekom Cup, at any rate, the team were playing to "a slightly different system. Basically, one of the holding midfielders pushes further forward, so we're a bit more attack-orientated. The important thing, and what we're aiming for, is to always be adaptable and in a position to control the midfield."
On that front, director of sport Matthias Sammer noted on the club website that it was "very pleasing" the way the team have thus far responded to "the new coach's clear-cut concept," while praising as well Guardiola's "very sensitive" observations of the players' reactions. For his part, the coach pronounced himself "satisfied" with the overall showing at the Telekom Cup, but stressed that "there are still things that need to be improved on." 
Kroos taking up the gauntlet
One such, he believes, is the refinement of a style involving even "fewer touches" of the ball, a further indication that the man who took Barca's tiki-taka system to a new level of near-perfection is certainly no single-system obsessive. With the talent pool at his disposal, he has little need to be, either. Alongside the multi-deployable Thiago, Guardiola already has a potentially expanded brief for Franck Ribery in mind, while his Telekom Cup ensemble was notable as much for who was not involved as for who was.
All of which notwithstanding, Toni Kroos, for one, does not anticipate being crowded out when the likes of Bastian Schweinsteiger, Javi Martinez, Luis Gustavo and, of course, currently injured star signing Mario Götze are all jostling for a place as well. In his own words, "What matters to me is being top fit again, with no more problems. When I'm playing well, I know it looks good." 
Sign up with Unibet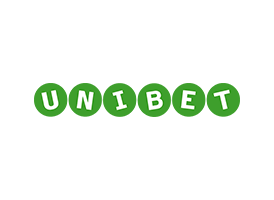 Best Free Bet Offers - Provided by ukbettips.co.uk