Before the start of last year's Champions League semi-finals, the entire world was licking their lips at the prospect of an El Clásico in the Champions league final.
Fast forward a few days and that dream was shattered, as Bayern Munich and Borussia Dortmund, thoroughly outclassed both of the Spanish top two, with Bayern winning the whole thing by defeating Dortmund in the final, a month later.
Ever since that Champions League triumph, Bayern have set their sights on domination once again. From the announcement of Pep Guardiola as manager towards the end of last year's European campaign, to the arrival of Europe's hottest young property in Thiago Alcantara from Barcelona, Bayern have raised the bar, even before the start of the campaign.
Against Barcelona, Bayern turned on the style and outclassed them in every department. It was not a lucky win, but one that was concocted through precise preparations that were meant to attack on the one, seemingly eternal weakness Barcelona always seems to possess - their lack of physical strength.
And now the man who masterminded Barcelona's world domination at the helm, the rest of Europe have began to tremble at the prospect of this Bayern team.
Last year, their attack was primarily based on wonderful wing work from their wing wizards Robben and Ribery, coupled with the combination of instinctive passing, technique and vision. 
That clearly showed the world that this was not a flash in the pan but a team that built over the past decade or so and one that exemplified the strength that the great German national teams always possessed, team work.
Now with Guardiola at the helm, one can only wonder as to what might happen in the coming season, with the addition of two of the most creative and versatile attacking midfielders in Alcantara and Mario Gotze.
Back in May, on the back of the scintillating semi-final victory, some German newspapers cheekily remarked that Europe seems to be under German command yet again.
And a few months down the line, all this talk of a power shift isn't a totally unreasonable theory, as it is backed up by pulsating performances by Bayern, who seem to have found the right balance and under Guardiola's stewardship, the only way Bayern can go from here is forward.
But, for now, in Bavaria at least, there hasn't been too much of a fuss made about world domination just yet. As, thanks to the famous final in 99 at the Camp Nou, they know all too well, about the perils of celebrating before fat lady sings.
Sign up with Unibet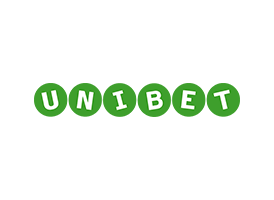 Best Free Bet Offers - Provided by ukbettips.co.uk