After their last victory against Huddersfield, Chelsea is looking for more talented players to join their team. As the Christmas period draws closer, this will be a great chance for the team to bring new players.
Their upcoming match against Southampton this Saturday is undoubtedly a perfect momentum for Chelsea. Their long period of losses was only broken with their single victory against Huddersfield. They need more to at least save their face and keep their fans proud of the team. Many people their last victory will at least grow some confidence among the players. There should be less fear to be dealing with this time. At least, it won't be as much as before they defeat Huddersfield.
Despite their long period of losses, Chelsea is still a very interesting team. Even our friends from 12bet thinks so. Like other big teams out there, there are always plenty of thing about this team that we can discuss. As we discuss the past, the future becomes more predictable. At least for us, we know whether to expect much from The Blues or not.
Injuries
Chelsea's last match against Huddersfield ended up with a victory for the Blues. However, some of their players also ended up with some injuries. Alvaro Morata, for example, ended the game with a back problem. However, despite the injury, Antonio Conte is highly likely to bring back his top scorer as soon as possible back to the field.
We also miss David Luiz, who was still under treatment for his knee problem. His absence in Premier League is truly a great loss for both Chelsea and all football fans all over the world.
Fortunately, there are some great players Conte can rely on. MitchyBatshuayi and Danny Drinkwater will return in midweek. Their return will bolster the team's confidence and performance. They also still have Pedro and Willian, a great duo who saved Chelsea from their long period of losses. With their presence, we can't wait to see how Chelsea perform in their upcoming matches. Of course, the final decision belongs to Conte. Is he up to some surprises?
Suspensions
Luckily, the Blues have no player under suspension. The bad news is, the Stamford Bridge trio are only one step away from a ban. Other players include Antonio Rudiger, Morata, and Marcos Alonso. These four have 4 bookings and without a good strategy, Conte can suffer from missing them in the upcoming matches. He can either keep them from playing to minimize the risk or put them in the field. The latter is quite risky. No doubt, there is a chance they will score some goals for the team. However, a single mistake will cut them off from the campaign.
Potential Match Starting Line-up
When the media asked Conte about his strategy for upcoming matches, he made a clear statement. Chelsea will keep rotating the squad to find the best combination. We should expect to see this strategy in upcoming matches, especially when it turns thick and fast.
Building a good strategy is crucial for the team. This is because Chelsea still needs 5 more points this year. That leaves them with only less than 20 days to grab those points. With still plenty of matches they should play, including Carabao Cup. Conte has a lot of homework to do to keep his players fresh, let alone avoid any suspension.
Southampton Team News
In their upcoming match against Chelsea, two Southampton players will expect to mee their former employers. Oriol Romeu and Ryan Bertrand will compete against the exact team where they once fought for. This reunion will surely give motivation to players from both teams to win their side.
Unlike Chelsea, the Southampton team has only a little problem with injury. There are only 2 players, Shane Long and Cedric Soares, who are recently back from their injury after fighting against Leicester. Other players are in good condition and ready to fight for their win. But, is this enough to beat a big team like Chelsea?
Watching the Kick-off
The match between both teams will take place on Saturday at 15:00 GMT. This match will be aired by fuboTV, an on-demand TV service in US. You can either subscribe to their service or use the 7-day free trial to watch this game. UK audiences may have to wait longer before you can watch this game as the live match will not be aired in the UK. However, you can find highlights of this match from BBC's Match of the Day. This program will be aired at the same day at 22:20. If you live outside US and UK, you may have to contact your provider about this match. Kick-off time may vary depending on your region.
Match facts
After a long period of losses, The Blues finally managed to win a match. Fatigue still becomes a great problem the Blues have to manage. Their last victory against Huddersfield should at least grow some confidence among their players.
Southampton will face a great challenge when they face Chelsea this Saturday. From 40 away matches they have with Chelsea, Southampton only managed to win 2 of them. One of them happened in 1960 and the last one in October 2015.
At the other side, from their last 3 encounters with Southampton, Chelsea managed to win all of them. This should be more than enough to convince The Blues players that this time they can also beat Southampton and regain their pride.
In their last 24 games during the Premier League, Southampton has managed to keep 1 clean sheet. Even though this is not enough, at least this fact proves that they still have chance to beat the Blues.
Among other Chelsea manager, Antonio Conte has the highest win percentage (74.6%)
Sign up with Unibet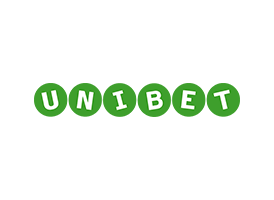 Best Free Bet Offers - Provided by ukbettips.co.uk