Refreshed and revitalised, two-time major champion Jordan Spieth is hoping to gain momentum at the Australian Open as he bids to return to the summit of men's golf.
Spieth is back in Sydney for a third consecutive year, having followed up his 2014 triumph with a runner-up finish in 2015.
The tournament - a co-sanctioned event on the PGA Tour of Australasia and OneAsia Tour - proved to be a successful launch pad for Spieth two years ago as the American went on to win The Masters and U.S. Open in 2015.
It has been a more challenging year for Spieth in 2016, which has seen him fail to win a major and surrender his world number one ranking, and he is without a title since the Dean and DeLuca Invitational in May.
But after a six-week break, the 22-year-old is ready for a big week at the Royal Sydney Golf Club.
"The second half of the year I was a little disappointed with my performance but that happens," Spieth said.
"You go on rises and dips and it's about figuring out how to get on the rise and over the past six weeks or so I've had some tremendous time off. I've been able to feel like I'm completely rested, get to do some things in the swing I've been trying to work on for a year now and it's tough to do throughout [an] actual tournament week in the middle of the season as well as putting in time in the gym.
"I've accomplished all the goals I wanted in the off-season and now it's about gaining momentum like we did two years ago for these next two events, here and then Tiger's event, so a very important week for us. We're not taking it lightly, we're trying to prepare to be in contention."
Spieth, who was part of the United States' victorious Ryder Cup team in October, added: "I still felt we were ready to go and rested when we played the majors this year, so no excuses there but it's really nice to have a six week off-season.
"Last year I had two-and-a-half weeks, a couple of different times for two weeks and that's it. This time I was able to actually hang the clubs up for a few weeks and just get away from the game for a little...try and get mind and body feeling that I actually have a place that I live at home. Same bed for more than six nights in a row, which was really nice to have and that's what we had two years ago in 2014 [when] I had about a six week off-season. I played China [WGC-HSBC Champions], I played here and Tiger's event.
"This year we didn't go back to China. I just really wanted six weeks and because of the way the scheduling worked China would have split that again into two-and-a-half and two-and-a-half. I wanted to come back here, this tournament is very important [and] was a springboard two years ago. I feel very rested because of that six weeks."
Sign up with Unibet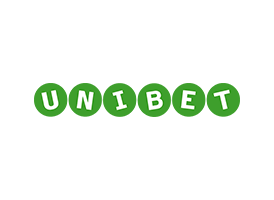 Best Free Bet Offers - Provided by ukbettips.co.uk