The WTA has condemned Sergiy Stakhovsky's comments, after the Ukrainian claimed "every other player is a lesbian" on the women's tour.
Stakhovsky caused uproar with his homophobic comments, quoted as telling Ukrainian website XSport.ua that he would not allow his daughter to play tennis due to the number of lesbians on the WTA Tour.
WTA Chairman and CEO Stacey Allaster hit back via a statement on Friday.
"It's sad to think in this day and age there are people who are narrow minded and speak derisively about women based on sexual orientation," the statement read.
"It's a sad reflection of old thinking and I'm proud of all our WTA players who are forward thinking, treat everyohompne equal and reflect life in the 21st century."
The WTA's statement came after 18-time grand slam winner Martina Navratilova, who is openly gay, took to Twitter to call out Stakhovsky.
"@Stako-tennis what you said was homophobic- perhaps we can speak sometime in the future- thank you," Navratilova wrote.
Stakhovsky - ranked 49th in the world after losing in the first round at Wimbledon - made the explosive comments after claiming there were no gay players on the ATP World Tour.
"You see, on the ATP, we have a normal atmosphere," Stakhovsky was quoted as saying. "If there was anything, we'd know about it, because it's a very closed circle.
"Earlier there used to be talk about [players' names omitted]. I won't sacrifice my hand for the whole tour and the new guys, who are just joining, but in the backbone of the top-100 there are definitely no gays."
The 29-year-old was then quizzed about Navratilova, who said she wanted more players to come out as gay in an interview in March.
"I can't believe that there has never been a male player that has taken that step," she added.
"With each passing celebrity coming out or athlete, it becomes less of a big deal and that's eventually what we want it to be, for it not just to matter."
Stakhovsky responded by saying: "She has no clue at all what men's tennis is. And she has nothing to do with [men's tennis].
"On the WTA Tour, almost every other player is a lesbian. Can you imagine - half of them. So I for sure won't send my daughter to play tennis."
Sign up with Unibet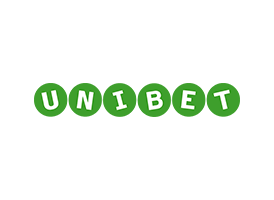 Best Free Bet Offers - Provided by ukbettips.co.uk