Worst kept secrets in world football: Manchester United need a central midfielder. It's amazing, really, that the Red Devils have gone this long without signing one, given how few options they have in the position. Smooth old Michael Carrick aside, everyone's got problems: Darren Fletcher is battling illess, Ryan Giggs is battling Old Father Time, Anderson is battling his own hunger and Tom Cleverley is battling the inevitable realisation that he's not quite good enough to be a starting midfielder for one of the world's top clubs. 
And then Paul Scholes went and retired. Thanks Paul. Great timing.
All this meant that Sir Alex Ferguson was forced to improvise last season, using defenders (Phil Jones) and forwards (Wayne Rooney) in the middle of the park. This, clearly, will not do. Which is why United's signing of Thiago Alcantara is so importa... wait, what? You're kidding? Bayern Munich? Haven't they got, like, 23 midfielders as is? Wow. OK.
So Manchester United still need a midfielder. David Moyes' main target now seems to be another Barcelona man: a bid of around £25million was lodged for Cesc Fabregas on Monday. Fabregas is 2.25 to join United in this transfer window, in what could become one of the transfer sagas of the summer. His attacking ability could complement Carrick's style nicely, while a link-up with Robin van Persie may also tempt.
But United aren't likely to be the only suitors. Arsenal (6.00) have plenty of history with the Catalan and - if some reports are to be believed - a first-option agreement with Barcelona. A midfielder is probably not at the top of Arsene Wenger's list of priorities just now (cough cough striker who isn't Olivier Giroud cough cough) but sometimes romance is stronger than necessity. Or so Arsenal fans (dear of them) will tell you.
Paris Saint-Germain (25.00) and Monaco (40.00) could also do with a midfielder and are hardly short on cash. But would Fabregas swap La Liga for France at this stage in his career? Probably not. The same applies to Anzhi Makacha-etc (50.00).
Other Premier League candidates could yet come out of the woodwork too, although it's doubtful whether Man City (30.00), Chelsea (50.00) or Spurs (100.00) really need another top class player in the middle of the park (insert Gareth Barry joke here).
Realistically, though, there is one club far more likely to be counting on Fabregas' services next year than any of those named. Barcelona (1.25) went to extreme lengths to repatriate the La Masia graduate from Arsenal originally and would be loath to let two central midfielders go in one summer. The player himself has hardly been too unhappy at the Camp Nou - 11 league goals and 11 league assists last season tell their own story - and is close to his family and friends. United may be getting desperate but they may yet need to turn their attentions elsewhere.
Sign up with Unibet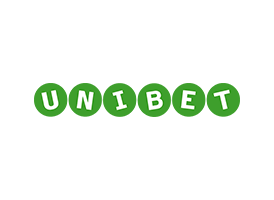 Best Free Bet Offers - Provided by ukbettips.co.uk